Webinar Registration Open: Working Together to Make California TB Free
August 27, 2018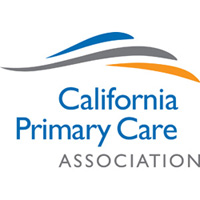 Working Together to Make California TB Free Webinar
DATE:  Wednesday, October 10, 2018
TIME:  11:00 a.m. to 12:00 p.m. (PDT)
REGISTRATION: https://www.cpca.org/cpca/Reg/Event_Display.aspx?EventKey=1WE101018
People often question if we still have Tuberculosis (TB) in the United States. The answer is an emphatic yes, and California reports the highest number of TB cases in the country. Approximately 80% of TB cases are among individuals who have latent tuberculosis and could have been prevented. In 2016, the U.S. Preventive Services Task Force released a new recommendation to screen for latent TB infection (LTBI) in populations at increased risk without cost sharing. In California, approximately 2 million individuals are infected with TB and need prevention therapy. Please join us for this 60-minute webinar to learn who is at risk for TB, how to provide prevention therapy, and your role in helping to eliminate TB in California.
LEARNING OBJECTIVES
Identify at least 3 groups who are at risk for TB and should undergo TB screening to prevent TB disease and transmission;
Explain how to diagnose latent TB infection; and
Identify the latent TB infection treatment options.
PRESENTERS
Jennifer Flood, Chief of the Tuberculosis Control Branch, California Department of Public Health
Daniel Park, MD, Infectious Disease Specialist, San Ysidro Health Center
Neha Shah, Medical Officer, Centers for Disease Control & Prevention
FEES
None.
Registration fees for this webinar are generously sponsored thanks to the California Department of Public Health.